Consultant Oculoplastic and Ophthalmic Surgeon
Richard Scawn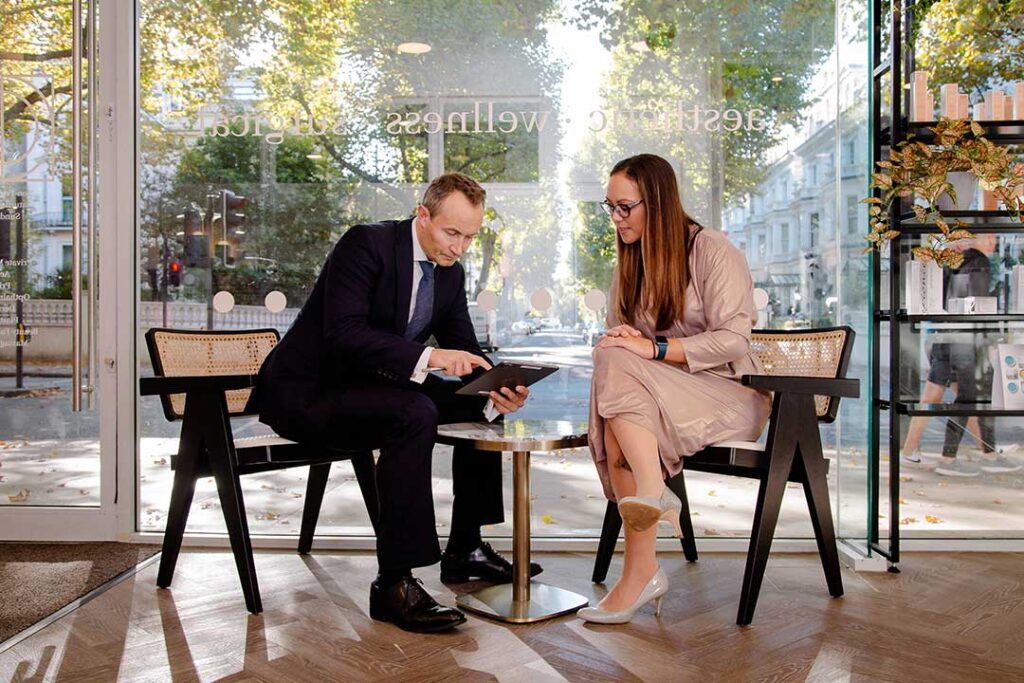 Consultant Oculoplastic and Ophthalmic Surgeon
Richard Scawn
Consultant Oculoplastic and Ophthalmic Surgeon
Richard Scawn
Richard Scawn is a leading Consultant Ophthalmologist, specialising in Oculoplastic surgery. Based in London, he heads the Chelsea & Westminster Hospital NHS Trust Oculoplastic services. Mr Scawn treats eyelid, eyebrow, lacrimal, and orbital conditions for adults and children. He provides the Ophthalmology service at The Royal Marsden Hospital, Chelsea.
His private practice locations include: The Hospital of St John & St Elizabeth in St Johns Wood, 84 Harley Street, The Clinic at Holland Park in London, and in Buckinghamshire The Chiltern Hospital in Great Missenden.
Featured in the Tatler Beauty & Cosmetic Surgery Guide 2020, nationally and internationally regarded, Richard's experience managing and operating on complex eyelid medical conditions, coupled with his aesthetic surgery training in London and California means he is ideally qualified to consult with regard any eyelid issues as well as patients considering cosmetic eyelid surgery.
For patients with complex multi-facet reconstructive needs involving eyelids, face, neck, and body, such as trauma, burns or skin cancer, Mr Scawn provides multidisciplinary patient management with colleagues across other specialties.
Richard Scawn
Consultant Oculoplastic and Ophthalmic Surgeon
CONDITIONS TREATED INCLUDE:
Richard Scawn
Consultant Oculoplastic and Ophthalmic Surgeon